Falcon Enamel
The tribe needed to seriously up their tableware game!
We have neglected it for so long and brought odd bits here and there, which mainly includes plastic, sippy cups, plates, and bowls for the kids. We have had a wake-up call and realized that we replace the kids plastic Tableware way to easily and freely without thinking of our beautiful planet.
We had to find an alternative and we found Falcon Enamel, it's beautiful and its UK made. Its made to be more durable and hardwearing. It's dishwasher safe which is a massive bonus when it comes to kids.
No more plastic for our Tribe, no more sippy cups, and plates that we replace because they wear so badly. Falcon is the Tribe's future.
We chose to go for different colours for the Tribe's cups.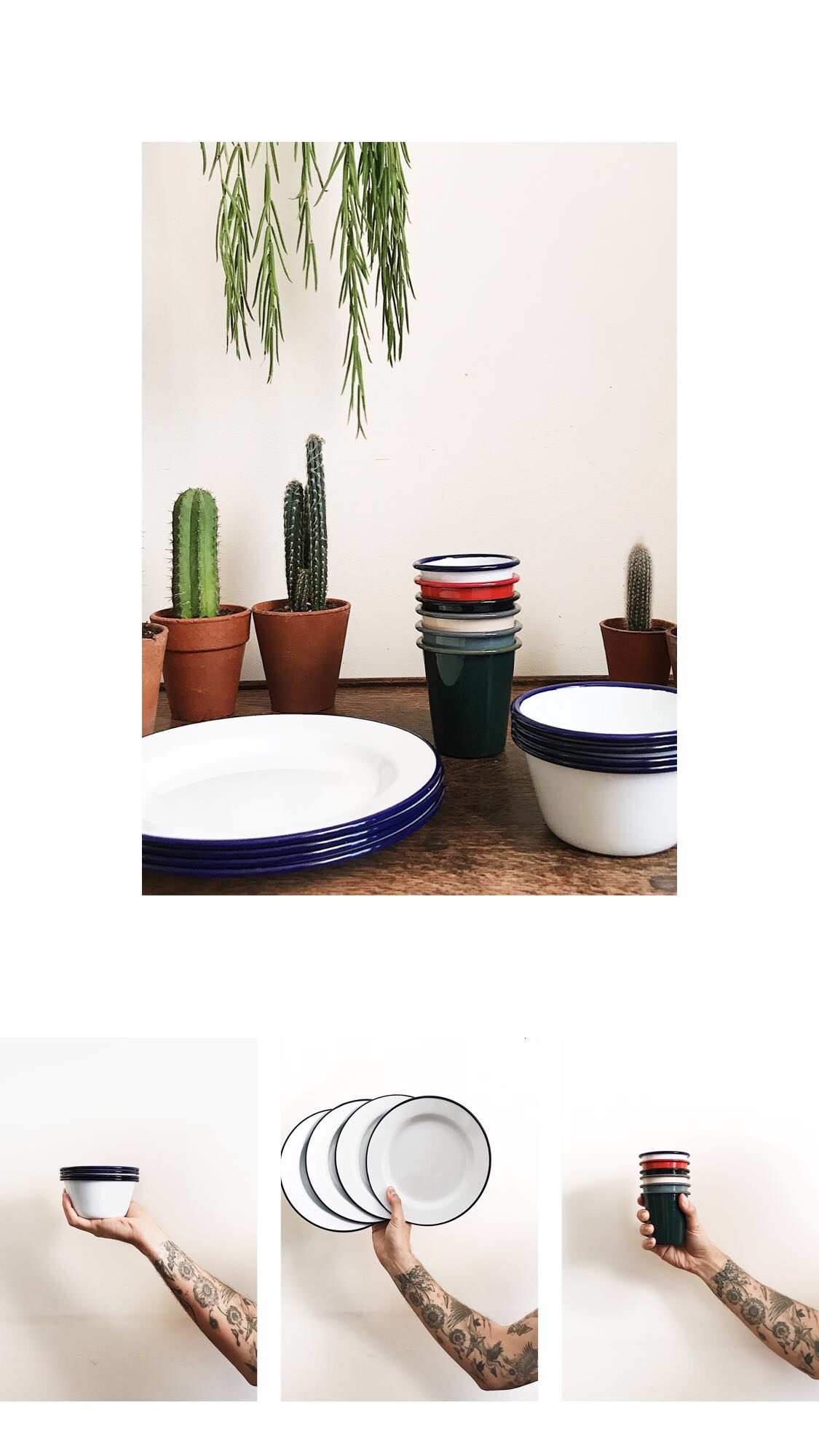 Bowls are the perfect size for Marcie's Cereal, with matching plate for toast.